A short while ago Cat Smith did something amazing, she started a design revolution as a form of a complaint.
Basically, she did not like the way Twitter handled their features – and I don't blame her as neither do I nor anyone else does either. She dribbbled her version of the solution for their awful user flow and soon over 150 other designers followed. Talk about amazing.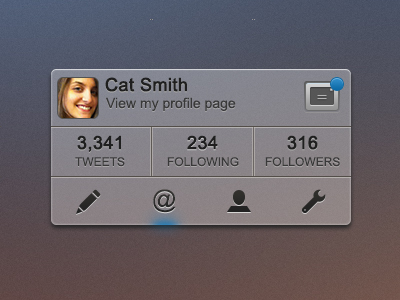 Cat's Twitter Interface
Unfortunately, Twitter did not do anything about this complaint but that's no shocking. However, here is the take away: speak up and you'll be heard. Cat simply posted a shot on Dribbble explaining how she did not like the user experience of Twitter. That in turn spun a whole playoff within the community of other designer who too did not like the way Twitter did things and who also wanted to create their version of a solution. This got so big that her shot is now part of Dribbble's Legendary Playoffs.
For me, the lesson is that our community is so intertwined that we can make something amazing together. This is exactly what Cat's shot did. Now, for your inspiration I am showcasing 20 amazing and clean designs that were posted on Dribbble as a rebound for Cat's shot. I hope you enjoy them and get inspired to get going in creating something amazing yourself.